Benefits Of Regular Repair And Carpet Cleaning
For keeping a perfect carpet, one needs to do regular cleaning and repairing of the damages. There are many benefits of doing regular Carpet Cleaning. So, by cleaning the carpets, you not only increase life but also improve the indoor quality.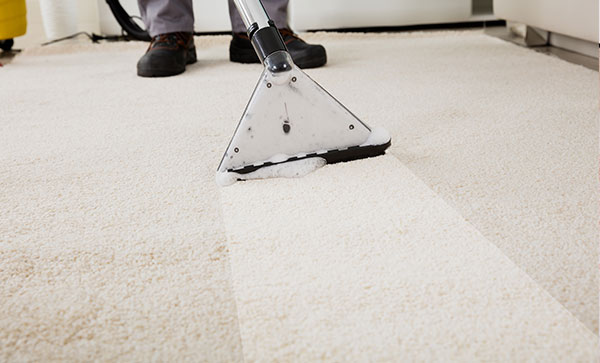 Apart from this, there's a long list of benefits that are mentioned below in a detailed manner-
No more stubborn stain
Stains are a common issue if you are having a carpet in your home. Some of the stains of wine, coffee, chocolate, and mud stains are stubborn stains that require a regular cleaning process. If you are doing the Carpet Cleaning on a regular basis then you'll be able to remove the tough stains with ease.
There are times when even after several washes, you won't find complete removal of stains. Thus, in such a situation, you can do regular cleaning till the stains get lightened up. So, hiring the cleaners for removing stains is also a great choice that you can do especially when you want to remove the stains without affecting the color, finish, and fibers of your expensive carpets.
Quick removal of bacteria and dust
There's no doubt that carpets can be a source of a lot of dirt and dust in your home. This ultimately results in the growth of bacteria in the home. When the carpets are not cleaned properly and regularly, the accumulation of dust can cause breathing problems in kids and old age, asthma, allergies, and skin irritation. To avoid such problems at home, one needs to go for a regular Carpet Cleaning process. So, with this, there will be no issue of dust accumulation and breathing problems.
You can also hire expert carpet cleaners to do the regular repair and cleaning of the carpets. As they're equipped with the latest cleaning and repairing machines, all these can be done with ease with the help of professionals.
Saves a lot of time of the cleaner
If there's any damage to your carpet then you can go for carpet repairing as this helps fix your carpet. Similarly, regular cleaning of the carpets from the experts is useful for saving a lot of time. If you'll do the cleaning of the carpets on your own then it will take around 2 to 3 days. So, the entire cleaning and drying process is time consuming if you're doing it all by yourself.
Time saving is one of the compelling reasons that'll make you choose the Carpet Cleaner Sydney process. Also, there will be the use of advanced vacuum cleaners, cleaning techniques, and other cleaning equipment that takes a few minutes for complete cleaning.
Conclusion
A carpet is the most important furnishing item that increases your interior's appearance. However, you need to repair and clean the carpets at regular intervals of time for increasing their longevity and cleaning them properly. If you want deep cleaning and easy repairing of the carpets then you must consider hiring a professional cleaner. Book your booking today and get the best services.